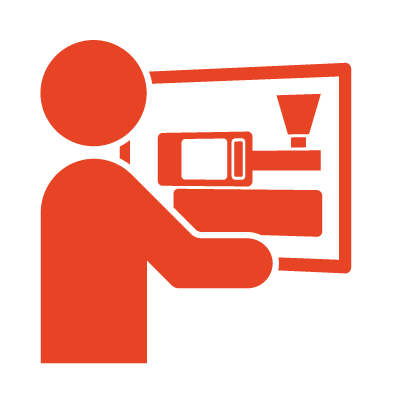 Plastics Training for Individuals
Self-Paced Learning for Plastics Professionals
Train anytime, anywhere, and on any modern computer, tablet, or handheld device with your high-speed internet connection.
It's an amazing time to be a plastics professional. Our industry and its technologies are evolving at an astonishing rate. In order to advance your career in this dynamic, highly-completive global marketplace, it's critical for you to stay ahead of these changes. That's where continuous training comes in.
Effective, Practical Online Training Packages
Routsis Training offers a comprehensive array of online plastics training topics. Our courses are constantly updated to incorporate the latest advancements. Routsis's online plastics training provides continuous, real-world plastics training that works for you and your organization.
SkillSet™ Labs and Worksheets
Many of our training packages include courses built on Routsis's exclusive SkillSet™ training model. This innovative approach to training combines online video instruction with hands-on labs and worksheets. Our SkillSet™ training labs are an ideal tool for developing critical processing skills.
Individual Online Courses
For customers looking for training in a particular aspect of plastics processing, we also offer each of our training programs individually. Browse our extensive library of training programs — including Scientific Molding, Injection Molding Maintenance, Blowmolding, Extrusion, Part Design, Mold Design, and Print Reading courses.
Multi-Language Training for Injection Molders
Many of our most popular injection molding training programs are available in a variety of languages.
Visit the Routsis Training eLearning Store
Our exclusive training packages, SkillSet™ labs, and individual courses are available for immediate purchase at Routsis's eLearning Store.
What Our Customers Say
Our online training programs are used by thousands of individuals around the globe — helping them to continuously improve their skills, increase their knowledge, and advance their careers. Hear what our customers have to say about us: