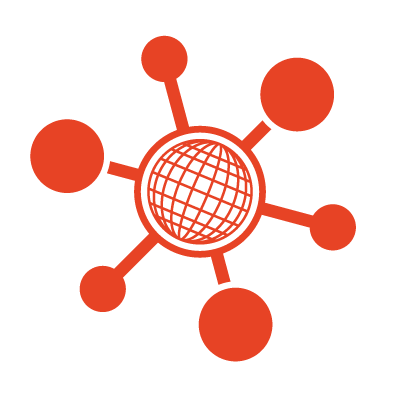 Enterprise Training Solutions
Next-Level Plastics Training for National and International Corporations
In today's manufacturing world, being a global leader requires hard work and dedication. At Routsis, we're extremely privileged to have the opportunity of working with many of the world's leading plastics manufacturers. We've helped these corporations dramatically increase their productivity by helping them develop and retain highly-skilled workers.
In turn, our customers have taught us the critical factors for ensuring a successful, profitable plastics processing operation. We work hard to deliver the very best to all our clients around the world: Helping them overcome logistical and technological obstacles in order to achieve their production goals. These experiences have helped us gain a thorough understanding of the training needs of leading manufacturers in the 21st century. By rising to these challenges, Routsis has become the undisputed leader in plastics training — used in hundreds of plants worldwide, by thousands of individuals each and every day.
Content Licensing: Host our training on your corporate LMS
Our licensing options provide top-tier companies with incredible flexibility. All our content — including online courses, SkillSet™ training labs and worksheets, and custom mentoring materials — can be licensed; allowing you to deliver our content on your existing Learning Management System (LMS).
With Routsis's advanced content licensing, all your company's training materials and employee training records can be accessed using a common platform — one that's already familiar to your trainees, training managers, HR personnel, and IT department. Our flexible licensing scheme helps your company simplify tracking and scheduling of employee training sessions. Routsis's courses and other training materials can be easily added to existing curricula.
The Best Content
Routsis offers the best, most up-to-date plastics training content available: Interactive online training courses, SkillSet™ training labs, study guides, custom hands-on mentoring materials and skill-development worksheets.
SCORM Compliance
All our training content is fully SCORM-compliant. Our courses and related training materials are compatible with any modern Learning Management System (LMS).
LMS Experts
We'll help you upload, configure, organize and integrate our training materials into your existing LMS — including Cornerstone™ and SAP's SuccessFactors™.
Routsis RightStart™
The RightStart™ process begins with a visit to your facility (or facilities). Our expert trainers work with you on-site to create custom training plans for each employee. Next, we develop job-specific tasks — in order to help employees establish and reinforce good daily work habits.
While many of our enterprise-level clients have an existing Learning Management System (LMS), others choose to host their plastics processing training on our LMS platform — using a custom-configured online training portal. In either case, our experts will demonstrate how to implement, track, and configure your training.
SmartTech™ Instructor-Led Training
Routsis's SmartTech™ is an innovative blended learning approach, which combines face-to-face instruction, online training, and hands-on learning. Our SmartTech™ program provides your employees with the advanced processing skills they need; empowering them to consistently deliver high-quality parts while systematically reducing waste and downtime.
Our SmartTech™ program is the most effective hands-on training available. While our SmartTech™ training is typically geared toward Scientific Injection Molding, we also offer custom hands-on training for part design, blow molding, and other aspects related to plastics processing. Please contact us if your organization is interested in custom training sessions or workshops.
Multi-Language Training for International Corporations
We regularly work with global manufacturing companies; developing skilled workforces around the world. In order to help our customers standardize their training across international borders, we offer our most popular courses in a variety of languages.
Professional Certification Programs
A certified workforce gives managers confidence that their team will be able to rise to the challenges of a modern manufacturing environment — and lets customers know you're committed to continuous quality improvement. Routsis offers globally-recognized certification programs for Injection Molding, Scientific Molding, Extrusion Blowmolding, Extrusion (Single Screw and Twin Screw), and Molded Part & Mold Design.
Professional Certification Course Licensing from Routsis Training delivers essential eLearning to your entire workforce with less overall commitment than our RightStart™ program.
World-Class Employee Training
At Routsis, we know a reliable, continuous training system is critical to your company's success. Our training experts, plastics engineers, and IT professionals are committed to providing you the best training on the planet. Hear what some of our customers have to say about us: