Partnerships throughout the Plastics Industry
Complementing our in-house plastics processing experience and expertise, Routsis taps into a worldwide network of partners throughout the plastics industry.
Together, we continue to create and deliver a complete and comprehensive library of leading-edge training content for plastics professionals everywhere.
Training Partners
SPI is the plastics industry trade association, representing the third largest manufacturing industry in the United States.
Home to nearly 20,000 plastics professionals worldwide, SPE is the "go to" resource for plastics technical information.
Blow molding manufacturer Meredith-Springfield partnered with Routsis on our CD-ROM blow molding series.

Nypro is the leading global provider of precision plastics injection molding and related manufacturing solutions.
The Asia Petrochemical Industry Conference (APIC) is as a major industry forum that spurs relationships among the petrochemical industry players around the world.
Plastics.com serves the needs of the professionals representing all segments of the global plastics industry.
The Omnexus eMarketplace offers plastics materials and related services from more than 20 global suppliers.
The Manufacturer's Association for Plastics Processors, Inc. (MAPP) is the largest grassroots organization in the United States plastics industry.
Routsis Training Distributors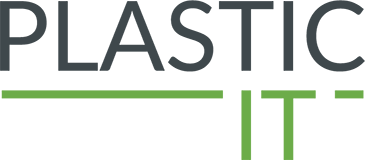 Plastic-IT (UK & Ireland) have provided confidential advice and rapid solutions to the plastic injection moulding industry since 1995.
Productive Services is a registered Education and Training institution that provides the highest quality plastics manufacturing training to individuals and companies in South Africa.

Blackberry & Cross (Costa Rica) provides technology, services and training that continuously improve business performance.
Virtual Simutech Pvt. Ltd. (India) provides Engineering Design services in CAD/ CAE/CFD with specialization in automotive domain and is the exclusive representative of Routsis Training in India.
Educational Institutions Using Routsis Training
Advanced Technology Training Centre
Ahuntsic College
Altamaha Technical Institute
Ball State University
Center for Advanced Manufacturing
Central Alabama Community College
Davidson County Community College
Eastern Illinois University
El Paso Community College
Ferris State University
Gateway Technical College
Griffin Technical College
International Innovation Center
Ivy Tech State College
Kangan Institute TAFE
Kellogg Community College
KISMEC
Lake Michigan College
Lakeshore Technical College
Linn - Benton Community College
Madison Area Technical College
MARA
McHenry County College
Mid-Michigan Community College M-TEC
Moraine Park Tech College
North Central Michigan College
Nova Scotia Community College
Pennsylvania College of Technology
Penn State - Erie
PESDC
Regional Skill Center
Sandersville Regional Tech. Institute
Shawnee State University
South Texas Community College
Southern Arizona Institute
SHRDC
Tennessee Technology Center at PulaskiTerra Community College
Texas State Technical College
Tri-County Technical College
Universite Laval
University of Kentucky
University of Massachusetts - Lowell
University of Southwest Louisiana